Composting, Green and Food Waste
Recovering kitchen and garden waste and returning it to the land by composting reduces the amount of waste going in your wheelie bin (and to the landfill) and improves the health of your soil. Composting could halve the amount of weekly household rubbish you produce, and save money. You won't have to pay for disposal to landfill and you will save room in your wheelie bin, plus your garden will not need as much watering and will deliver a bumper crop of vegetables or flowers. It's nature's way of recycling unwanted food scraps and garden waste.
Having trouble fitting all your non-recyclable waste in your green-lidded bin? Chances are that much of what's in your bin is compostable kitchen or garden waste.
Composting
There are lots of reasons to start composting - here's just a few of them!
Composting....
Saves you money.
Enriches your soil by increasing organic material and the amount of water it can hold, fertility, and a number of beneficial microbes and earthworms.
Uses local resources instead of imported compost.
Reduces the need for chemical fertilisers in your garden.
Reduces the harmful effects of organic rubbish in landfill e.g. organic waste rots down in landfill anaerobically (without oxygen) producing methane, a serious greenhouse gas.
Extends the life of landfills by reducing the volume of rubbish.
Traditional Composting
Regular composting consists of kitchen scraps that are mixed with garden cuttings and raked leaves or pea-straw. A key to success is getting the right proportions of green (high nitrogen) and brown (low nitrogen, higher carbon) ingredients. Visit our Composting FAQ's page for more information on how to compost.
Bokashi Buckets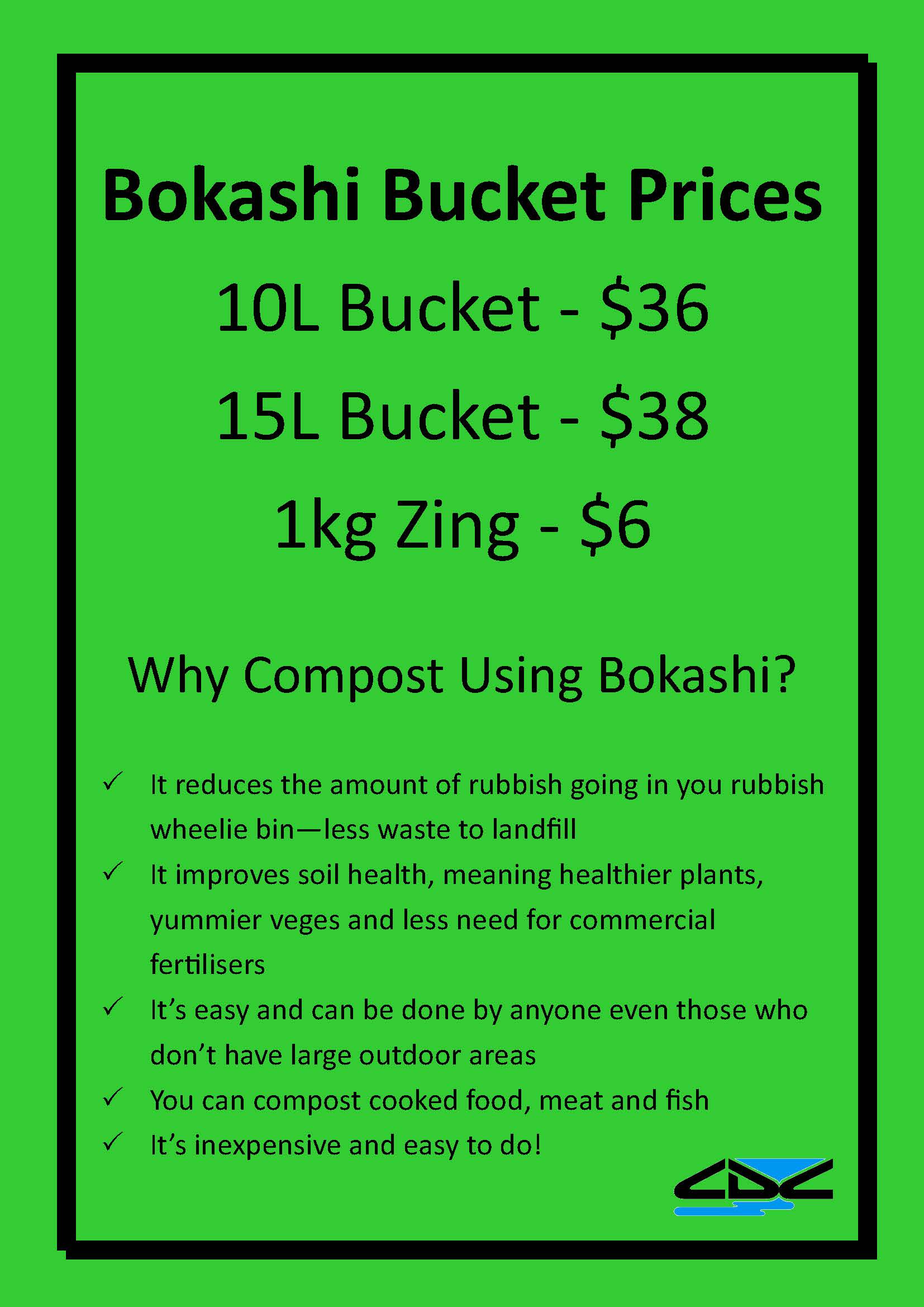 Bokashi buckets are a great alternative to large compost bins. They work fast, are small and inexpensive and can be used to compost cooked and uncooked food and including meat, fish and bones.
The Bokashi two-bucket system is very simple and easy to use. Two buckets are required, with one nested on top of the other. The top bucket has a tight fitting lid and holes in its base to drain to the lower bucket. In addition there is a bag of Compost-Zing made from wheat-bran and untreated saw dust that has been mixed with molasses and water and Effective Micro-organisms. You can make your own system as long as it is air tight. Visit www.zingbokashi.co.nz for more info.
Buckets can be purchased from Mt Cooee Landfill, all council service centres and libraries, and at Council's main office. Buckets and CompostZing are sold at cost.
You can visit our Bokashi Buckets FAQ's page to learn how to make them or watch a great video about how easily Bokashi Buckets work!
Worm Farming
Worm farms are another easy way for people of all ages to recycle food scraps. It is a great way to deal with your kitchen waste and can be done all year round, both inside and out. It's easy to get started, perfect for people who have limited space, and produces a rich compost for the garden. Worm farming uses the same principles as composting, but it does not generate heat, making it cold composting. Value is added to the materials when they are eaten and excreted by the worms. This produces what is called vermicast, or casts, and worm tea which have high levels of nitrogen, phosphorous and potassium (NPK) compared to ordinary soil. Casts are valuable for plants' leaf growth, root and stem strength and flower and fruit set. A brochure on worm farming is coming soon.
Food waste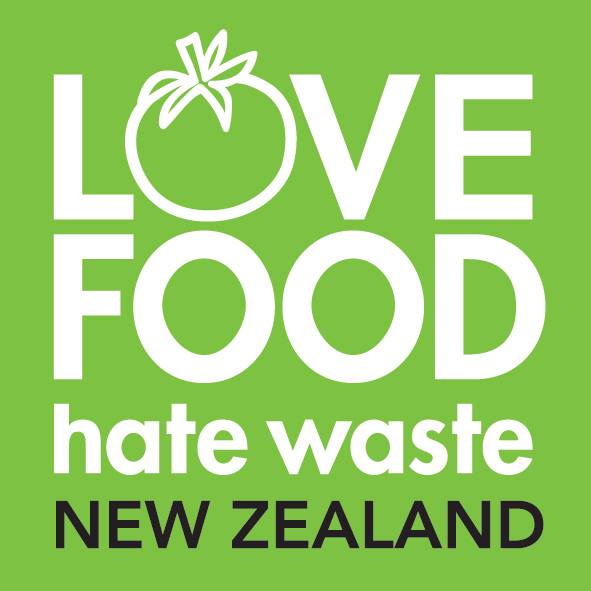 It is a hidden scandal that costs New Zealand $872 million a year. New Zealand families waste about $560.00 each year on food which is thrown uneaten into the rubbish bin. It is also results in 122,000 tonnes of edible food going to landfill and generating greenhouse gases. This could feed entire population in the Clutha District for more than 11 years (based on an average intake of 1.2kg per person per day). The Love Food Hate Waste NZ website launched on 1 June and will feature recipes, handy tips and information about food waste. You can sign up to receive an e-newsletter on their site now and follow Love Food Hate Waste NZ on Facebook.
Green waste
Can't compost your garden waste at home? If you separate it out from your other waste and take it to the designated 'green waste' area at Mount Cooee Landfill, you will receive a 50% discount on the disposal fee.
If you can't avoid, recycle or recover your waste, please dispose of it responsibly. See the Kerbside Collection page to find out what can and can't go in your green-lidded bin and the Landfill and Transfer Stations page to see what wastes are accepted at the landfill.