Plantation Heights Subdivision
The 27 hectare residential development is bordered by Johnston Road and McNeill Street and contains a variety of sections, ranging from 433m2 - 7947m2 plus lifestyle blocks ranging from 5018m2 - 3.33ha.
Roads, footpaths, cycle and walkways, including reserve park land, were part of the development and along with great views out to Kaka Point and the Nuggets, make the subdivision an appealing and friendly neighbourhood.
All sites were established with services to their boundaries, including ultra-fast broadband.
The former plantation land was owned by Council and had most recently been used for grazing. The costs of the subdivision project were to be rates neutral.
Sections for Sale
All sections are now SOLD!
Contact Information
For all enquiries, please contact Jo Jack on 419 0297 or emailjo.jack@cluthadc.govt.nz
Additional Information
Landscape Management Plan Implementation - drawings
Street Lighting Design
Landscape Concept
Please note this is a concept, but does not guarantee what the final planting plan will be. In addition the concept refers to design principles that may have changed in the draft Covenant, you should refer to the Draft Covenant as the authoritative design rules.
Land Covenants
Boundary Fencing
Council provided fencing is identified including a representation of the styles of supplied and installed boundary fencing, not necessarily the final product.
Fibre Broadband
Topography
Background
The main construction contract was awarded to SouthRoads for a tender price of $2.55 million and will include work such as road construction, laying water, sewer and storm-water pipes, as well as landscaping.
There are additional items associated with the project such as other road construction work, pump station construction , power supply and telecommunications, which are not part of the main construction contract, but will be happening at the site in the coming months.
The total cost of the project is expected to be approximately $5.7 million.
Work officially started at the site with a sod-turning ceremony on 31 October.
The surveying and development company Terramark is project managing the subdivision development of behalf of Council.
A public competition to name the subdivision, along with its streets and reserves has resulted in the following names:
Winning Name:
Suggested by:
Subdivison
Plantation Heights
Carolynne Stephens & Diane White.
Street 1
Oregon Place
Carolynne Stephens
Street 2
Monterey Drive
Clutha Development
Street 3
Cypress Lane
Carolynne & Ken Stephens
Reserve 1
Lancewood Reserve
Ken Stephens
Reserve 2
Manuka Park
Ken Stephens
These names were chosen by councillors following the competition and reflect the subdivision's history as a former plantation site.
Views of Plantation Heights
2019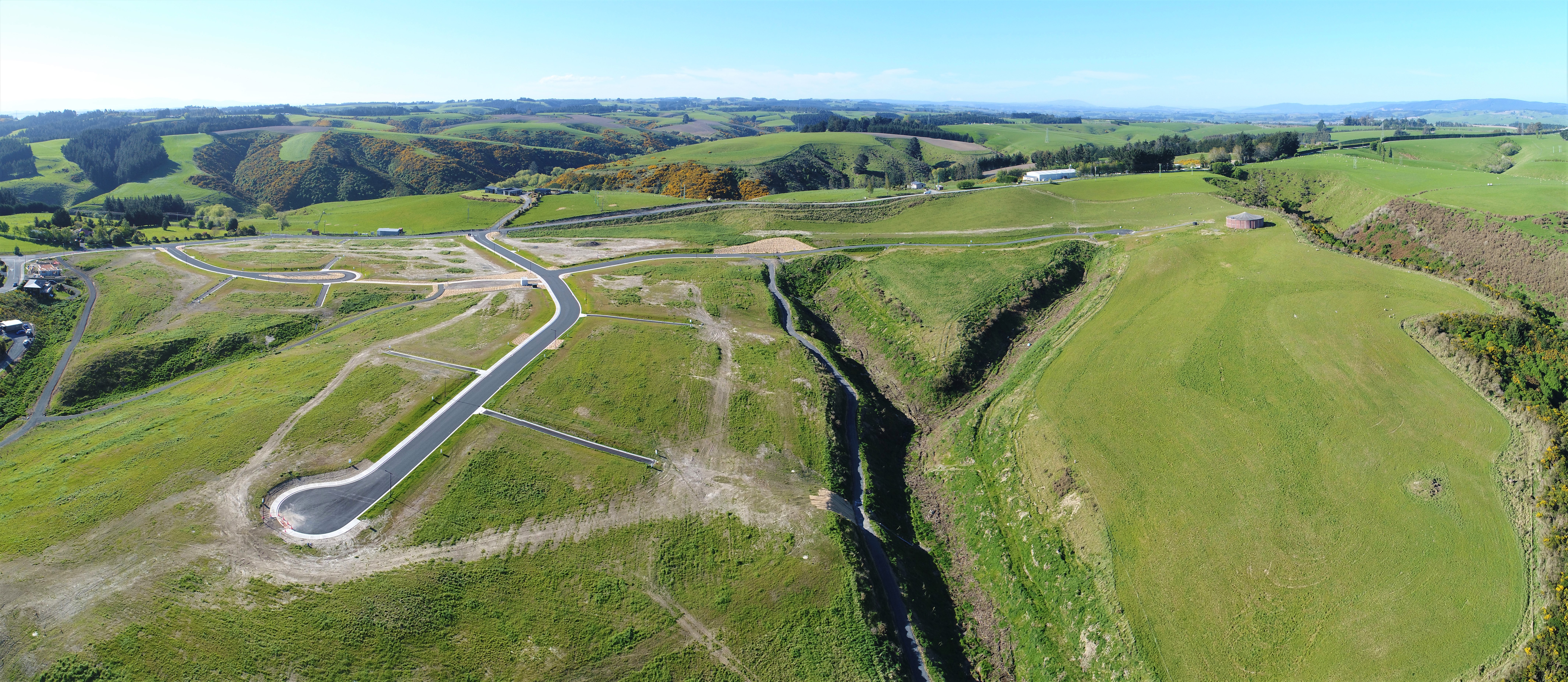 Why Council developed a subdivision
The subdivision development was a chance for individuals to join in the exciting momentum of growth and it addressed a growing need for accommodation throughout the district.
It addressed the accommodation shortfall that was identified in Balclutha, in a strategic location that is relatively close to the town while offering views and other amenities.
The development is in keeping with the direction set in Council's 10-year Long Term Plan, which provided for us to take a leadership role in driving our district's economy and be proactive about promoting growth.
Council will also be looking at the accommodation shortfall in Milton as part of the Community Plan process, which has started for the Milton, Waihola and Balclutha townships.